How-To: Fit a 2T Ignition Map Switch
Map selector switches aren't a common accessory you fit on a two-stroke, mainly because the power curve nature isn't as easily controllable as a modern four-stroke with EFI. But, in saying that, this KTM PowerParts Map Selector Switch does come into play when you are presented with a slippery hillclimb or greasy grasstrack. Simply switching from Map 1 to Map 2 on the fly with your left thumb gives you the flexibility of retarding the power just enough to tame down the initial hit, making the machine more predictable and controllable in slippery conditions. You could even say it smoothens out the bottom-end power, similar to the characteristics of a 300EXC. So for an RRP of just $180, we think this mod is well worth the investment.
KTM Enduro Racing Team Technician, Harry Norton, demonstrates how easy it is to add a two-stroke ignition map switch on your KTM motorcycle.
You can grab your own KTM Two-Stroke Ignition Map Switch here: www.ktm.com/au/ktmpowerparts
---
MORE TECH TIPS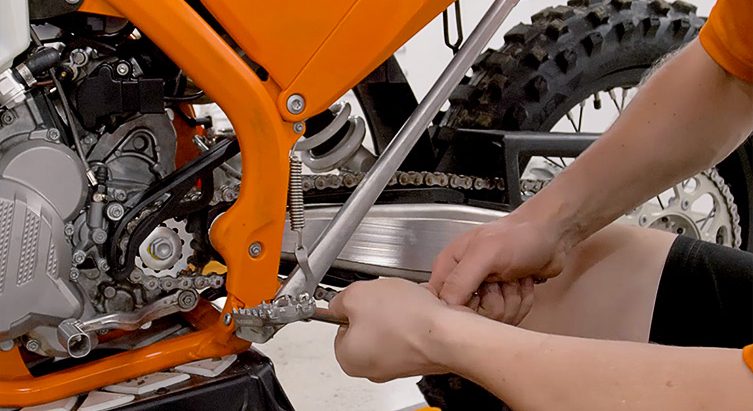 You might also like...